press
NEW PRESSPICTURES for Chez Mamselle for download further down on this page.

Premiere of new work Chez Mamselle 20th of October at Dansstationen in Malmö. followed by a tour in southern Sweden and Copenhagen.
PRESSRELEASE
Press material
All downloadable files are PDFs.
TOURING DATES FALL 2006
20/10 19.30 Premiere at Dansstationen/Palladium in Malmö
21, 25-26/10 kl 19.30 Dansstationen/Palladium
24/10 kl 19.30 Hässleholm
28/10 kl 19.00 Växjö Concert house
31/10 19.00 Skolen For Moderne Dans in Copenhagen, Denmark
2/11 19.30 Halmstad Theatre
Press pictures
Please observe that publishing is free only in connection to article/review of the performance in question.
Fri publicering med angivande av fotograf och endast i artikel/recension i samband med rubricerad föreställning.
Click the thumbnails or the filename to download a high resolution version.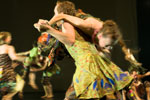 CHEZ MAMSELLE
Photographer: Anna Diehl
Size: 21 x 14 cm, 300 dpi
Download: CM061018_3202.jpg



CHEZ MAMSELLE
Photographer: Anna Diehl
Size: 15 x 14 cm, 300 dpi
Download: CM061018_3490.jpg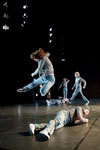 CHEZ MAMSELLE
Photographer: Anna Diehl
Size: 21 x 14 cm, 300 dpi
Download: CM061018_3790.jpg






CHEZ MAMSELLE
Photographer: Anna Diehl
Size: 21 x 14 cm, 300 dpi
Download: CM061018_3805.jpg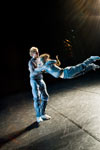 CHEZ MAMSELLE
Photographer: Anna Diehl
Size: 21 x 14 cm, 300 dpi
Download: CM061018_3802.jpg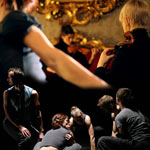 CHEZ MAMSELLE
Photographer: Jimmy Arvidsson
Graphic design: Carita Rasmussen
Size: 42 x 42 cm, 180 dpi